[caption id="attachment_622006" align="aligncenter" width="535" caption="Shin Se Kyung on 'Entertainment Relay' on the right"]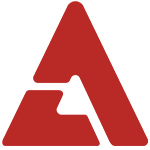 [/caption]

Actress Shin Se Kyung's appearance on KBS 2TV's 'Entertainment Relay' caused quite a buzz online, as shortly after the broadcast on December 10th, netizens began speculating that she had gotten some work done on her face.

Netizens compared her recent appearance with past images, pointing out she now seems to possess thicker double eyelids, a perfect V-line jaw, as well as plumper cheeks. Some commented, "Did she get plastic surgery?", "Something's changed", "Her pictures surprised me because I couldn't recognize her", and "She's lost her original charms."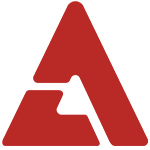 Representatives of the actress followed up shortly after with a statement explaining, "She did not get any plastic surgery. She got surgery to erase the scars on her face. She originally had scars on both sides of her cheeks that looked like nail scratch marks. She merely had them removed during her hiatus."

The representative continued, "The scars could be too easily seen on HD TV, and this surgery was more difficult than the average surgery involving just the use of laser. Her surgery required that part of the skin be torn and lifted. In the process of recovery, her skin swelled, which accounts for her cheeks looking more plump."

When asked how severe the scars on her face were, he replied, "The scars were deep, and they were caught on the HD cameras no matter what we tried. She mentioned that she had a hard time auditioning when she was younger because of them. She put it off because it wasn't an easy surgery and finally just used the time during her hiatus to get them removed."

Concluding the explanation, he stated, "It hasn't been that long since she had the surgery. If she had really gotten plastic surgery done, she wouldn't have shot a CF, much less appear on 'Entertainment Relay'."

Source + Photos: Newsen via Nate