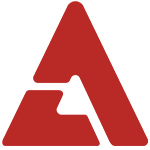 SECRET has released a group image teaser for "Talk That". The new title song and music video will be released on December 4th.

It has been 3 years since the girls have worked with producer Shinsadong Tiger, who they worked on their debut mini-album "Magic". "Talk That" is a French-electric style song, which will be a new genre for SECRET; it will feature minor chords and emotional vocals, different from their usual bright and confident style.

Music video producer Johnny Brothers' Hong Won Ki was on board with the production of the video for "Talk That", attracting much attention from netizens and fans. The music video will feature Hyosung's 'missing-bottom' fashion and flashy choreography, as well as a kiss scene by innocent Ji Eun.

Just like hit songs "Magic" and "Poison" in the past, "Talk That" will also feature choreography with easy-to-remember points.

This fall, the girls reeled us all in with their charms from "Poison" and are excited to come back with a new look with "Talk That" so stay tuned for more!