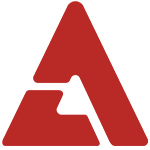 Brown Eyed Girls' Ga In posed in Christmas themed undergarments for lingerie brand 'Yes'.

The Christmas photoshoot had a theme of 'Lovely Christmas', and took on a warm, happy emotional mood in style. Ga In showed off her legs and her golden-proportion body, pairing a red cardigan and over-the-knee socks together to create a warm, holiday feel while showing off sexy lingerie.

On Ga In's photo shoot, 'Yes' stated, "Ga In is sexy yet cute, she has many charms. She was able to pull off the lovely mood that we wanted to portray perfectly through this photoshoot. The items worn by Ga In are colored in red and green for Christmas. She also shows off this season's trend of dot patterns."