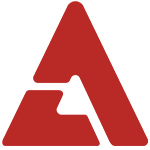 G.NA and Phantom's Sanchez took "couple photos" on the music video set for Producer Kim Do Hoon's upcoming project album, 'Dokkun Project'.

G.NA shared on her Twitter on the 10th, "Here we are filming. Keke. We ask for your love and support. Ke," along with the photo above (top). She later added, "This week... a [cool and different] atmosphere... See you? Keke. With Sanchez oppa!"

The photo shows G.NA and Sanchez looking like a real couple sitting side by side in their sweaters, leaving fans smiling at their lovely friendship.

Netizens commented, "You two look good together", "It looks like a pictorial", "G.NA has become even prettier", and more.

Producer Kim Do Hoon's 'Dokkun Project Pt. 2' single feat. G.NA and Phantom's Sanchez will be released on the 13th!