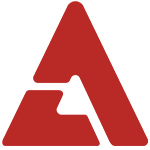 Boy band Boyfriend is spending a busy year-end promoting simultaneously in both Korea and Japan, but their hard work is paying off, as they've held yet another live event at the Saitama Super Arena!

According to Starship Entertainment, the boys held a high touch event in celebration of their second single album, 'Kimi to Dance Dance Dance/My Lady', on December 1st and 2nd at the Kobe World Hall and the Saitama Super Arena.

Kicking off with a mini-live to introduce fans to their new song, thousands upon thousands of fans packed the arena, showing physical proof of the group's rising fame in the country. Industry officials were indeed surprised at how far the boys have come barely a year into their Japanese debut.

Ahead of the event, the members greeted fans who had gathered early in the morning by stating, "We're so glad to be able to hold an event in a concert hall so big! Thank you so much for coming!"

Currently, the boys are promoting 'Janus' in Korea while preparing for their Christmas live concert in Japn on December 22nd through the 24th.