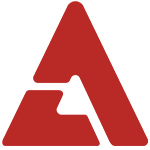 B.A.P has been expanding their music audience all year long, and it seems their efforts have not been in vain, as the boys were recently chosen as the 'Song of the Year' in Germany's 'Remarkable Awards 2012'.

In its third annual year, the German Korean Entertainment Awards is an awards ceremony held over the period of three days through the participation of German fans. B.A.P took home the 'Best New Male Artist' as well as the 'Song of the Year' award with "No Mercy" beating out strong contenders like Big Bang's "Fantastic Baby" and Psy's "Gangnam Style".

The same award was won by SHINee's "Lucifer" in 2010 and B2ST's "Fiction" in 2011.

"No Mercy" itself has a remarkable number of achievements, having charted first on the German Asian Music Chart for two months in August and September. It remained in the top 10 at ninth on the November chart.

B.A.P is finished the year strong after coming away with several rookie awards, five total thus far including '2012 SBS MTV Best of the Best', '2012 Super Rookie Award', 'Melon Music Awards', 'So-Loved Awards', and finally the 'Remarkable Awards 2012'.