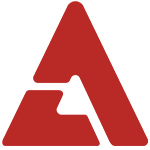 Actor Kim Jin Woo was recently involved in a minor traffic accident.

While on his way home home after filming 'The Birth of a Family', on December 22nd, a car collided into Kim Jin Woo's van near Yeoksam-dong, Seoul.

Fortunately, the actor and his manager sustained only minor injuries. A representative of his agency assured fans, "It was a minor collision, so fans do not have to worry. Kim Jin Woo is currently resting at his home." The agency further revealed that Kim Jin Woo will be admitted to a hospital for examination on the 23rd.

Meanwhile, Kim Jin Woo is currently starring in SBS' 'The Birth of a Family' and is also busy filming the upcoming movie 'Marbling'.