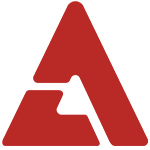 SBS's 'Laws of the Jungle W' is off to a good start, coming in at #1 in viewer ratings for its time slot.

The first episode of the survival reality program aired on November 23rd and according to AGB Nielson Media Research, the episode recorded a nationwide viewer rating of 10.2%.

The November 23rd episode featured Park Sang Myun, Lee Soo Kyung, Jo Ann, Jung Joo Ri, Jo Hye Ryun, and Rainbow's Jaekyung on their expedition to Papau New Guinea.

'Laws of the Jungle W' beat out KBS's 'VJ Special Forces' and MBC's 'Birth of A Great Star 3', which received 8.2% and 9.0% viewer ratings, respectively.