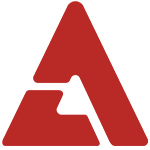 Big Bang will hold the finale to their 'Big Bang Alive Galaxy Tour 2012' in Seoul.

YG-Life revealed a list of the various venues and attendance figures from Big Bang's World Tour. At the end of the list, it was revealed that a final concert will take place in January 2013 in Seoul. The exact date wasn't revealed and instead it was listed as, "2013/01/? THE FINAL <Seoul>".

The post also shows that Big Bang has attracted a total of 759,000 fans in 12 countries and 24 cities, showing Big Bang's immense worldwide popularity especially because they have sold out every seat.

YG Entertainment said, "Through their world tour, Big Bang confirmed that the brand name of 'Big Bang' has spread throughout the world. Not only that, but they will be holding their next tour on an even grander scale with added experience."

Besides Seoul, Big Bang will hold their remaining concerts in Osaka, Tokyo, Hong Kong, London, and Fukuoka.