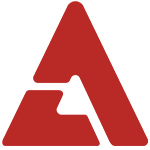 Big Bang has confirmed the dates for the Seoul finale of 'Big Bang Alive Galaxy Tour 2012'.

The group had announced the Seoul finale before, and have confirmed the dates to be from January 25th to January 27th next year at the Seoul Olympic Gymnastics Arena. Big Bang held the opening of the world tour at the same place at the beginning of the year, and are planning to make a full circle back to their fans with an upgraded version of themselves.

The tickets will go on sale from December 11th at 8PM to December 13th on G-Market. Big Bang has always sold out their concerts, so this set of tickets are also expected to sell out quickly as well. The three dates will allow for about 40,000 seats, bringing up their total audience number for the world tour to 800,000.