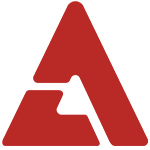 miss A's Suzy, SISTAR's Bora, and Jewelry's Yewon showed off their close friendship through a new photo.

Bora shared the above picture with the words, "We just filmed a music video in 'Invincible Youth 2'. A 'look-at-me' diet video. Shin Young unni and Suzy, Yewon, let's go!"

In the picture, the three beauties smile into the camera, while comedian Kim Shin Young can be seen in the background making a funny face, adding a bit of humor to the photo.

As mentioned previously, on the latest broadcast of KBS's 'Invincible Youth 2', Suzy, Bora, Yewon, and Kim Shin Young wore neon-colored aerobics outfits and produced a new exercise video, which is what brought them together for the picture.