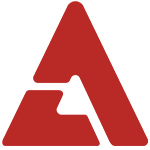 Rainbow's Woori tweeted a photo of herself with the cast members of 'Laws of the Jungle W', the all-female Chuseok special of 'Laws of the Jungle 2'.

She posted to Twitter on the 1st: "Taking a photo with the tired unnis after we just came back from the 'Laws of the Jungle W' jungle. I forcefully got permission. Kya~ It's finally airing today," and shared the photo above. Actresses Han Go Eun and Jang Shin Young as well as comedians Shin Bong Sun, and Jung Joo Ri can be seen sitting around a cafe table.

Netizens were impressed by how good they looked despite just coming back from the jungle. They commented, "Unnis, you were so funny!", "What happened to Jeon Hye Bin and Hong Soo Ah?", and "'Jungle W' selca.. This is an unforgettable memory anyway".