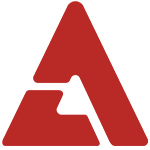 It has been announced that actor Park Joo Hyung has recently signed with JYP Entertainment.

JYP Entertainment confirmed, "We are currently focusing on actor management, and recently recruited Choi Woo Shik and Park Joo Hyung. Park Joo Hyung will conduct his first project as an actor under JYP Entertainment in the upcoming drama, 'Jeon Woo Chi', which premieres this November."

Park Joo Hyung recently displayed his acting skills in the KBS 2TV drama, 'Bridal Mask', as a brother of the rival character to actor Joo Won. For his first project under JYP Entertainment, Park Joo Hyung will continue to display his acting skills alongside Cha Tae Hyun, Kim Kab Soo, Sung Dong Il, and After School's UEE in 'Jeon Woo Chi'.

'Jeon Woo Chi' is set to premiere this November following 'Nice Guy'.