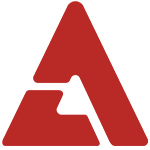 In addition to T-Pain, Josh Groban, Katy Perry, and Britney Spears, it looks like Tom Cruise is the most recent big-name celebrity to hop on the "Gangnam Style" bandwagon.

On September 4th, the official TomCruise.com Twitter tweeted the following:

Think @psy_oppa would make a good future co-star Gangnam Style? youtu.be/9bZkp7q19f0 twitter.com/TomCruise/stat…

— TomCruise.com(@TomCruise) September 4, 2012
This led to an explosive reaction from fans of both K-Pop and "Gangnam Style" who demanded to see Tom Cruise doing the horse dance, and Tom Cruise's Twitter retweeted a few of the mentions responding to the original tweet, one of which include:

@tomcruise Eeeyyy Sexy Lady! Oppa Gangnam Style! #horsedance — BIG BANG (@YGEisVIP) September 5, 2012

Would you like to see the '
Top Gun
' star do the horsedance? Let us know below!
Source & Image: Tom Cruise Twitter
Tip: ed