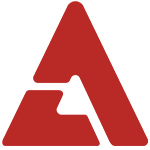 On the September 29th episode of 'Invincible Youth 2', miss A's Suzy and Boom visited Suzy's hometown of Gwangju and sought out a coffee shop that is run by Suzy's mother.

At the coffee shop, Boom discovered Suzy's little brother, who looked exactly like her.

Boom asked Suzy's brother, "Your older sister is Suzy. Do people get jealous?" Suzy's brother honestly answered, "They get really jealous." However, when Boom asked which celebrity that he liked, Suzy's little brother answered that Wonder Girls' Yubin used to be his favorite, but now it has changed to IU.

At this, Suzy asked her brother, "Do you want to talk to her on the phone?", and then proceeded to call IU. Both Suzy's little brother and Boom couldn't help but smile when IU picked up the phone.

IU said, "Hello. I heard a lot about you from Suzy. We should meet up together with Suzy soon." Suzy's little brother replied, "Noona, I really want to see you. I'll see you soon!"