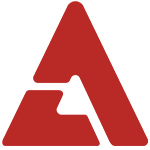 After School's Jooyeon showed her support for Orange Caramel's "Lipstick" comeback with a witty gift.

Orange Caramel, a subunit comprised of After School's Lizzy, Nana, and Raina, have been making a mark for themselves with their cute, unique concepts, and hit singles. The successful subunit recently made a comeback after one year with their title track "Lipstick".

UEE also recently showed her support for their comeback stage on KBS 2TV's 'Music Bank' by gifting them with a cake, revealing her close friendship with her team's younger members.

Shortly after, fellow member Jooyeon made sure to cheer on Orange Caramel's comeback as well by gifting them with lipstick as seen in the picture above.