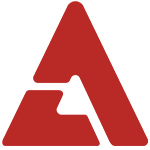 PSY's latest hit, "Gangnam Style", seems to have hit it off with worldwide audiences. On top of the news that the song received airplay on CNN, news outlets such as the Los Angeles Times and the Wall Street Journal have been covering the artist's newest track:



Essentially, the song is about finding the perfect girlfriend who knows when to be refined and when to get wild.

As for why the video is so successful--12 million views and counting--it's pretty obvious. Just watch it. Then watch it again. Then watch it one more time after that. And another time...





- The Los Angeles Times





It's hard to pinpoint exactly how or why Psy's video took off among America's online hipsters. A tweet by rapper T-Pain on Sunday no doubt has a lot to do with it. "Words cannot even describe how amazing this video is," he wrote.




- The Wall Street Journal



Way to go, PSY!
Source: Star News via Nate, The Los Angeles Times, The Wall Street Journal