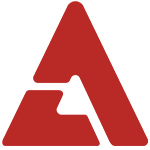 As our way of commemorating the release of BoA's new 'Only One' album, we've decided to dedicate this week's Way Back Wednesday spot to the Queen of K-Pop herself.

Because of her extraordinary success in the past, expectations were plenty high for BoA's latest comeback. But not only did she exceed those expectations, BoA proved how much she had grown as a musician by impressing her fans with a self-composed title track.

Both the song and the MV reminds fans of how remarkable her vocal, dance, and song-writing talents really are, and "Only One" may just be one of her best releases yet.

We tip our hats to BoA who at a young age paved the way as a true pioneer overseas, allowing many artists after her to be able to more easily promote outside of Korea.

Congratulations on 12 successful years, and we hope there will be many more to come!



01. BoA was BORN talented. Watch this clip of her singing when she was young.



02. She was voice over for Heather in the Korean version of 'Over the Hedge'.

03. She's a woman of religion and practices Catholicism.

04. BoA doesn't like her height. She complains that she's only 5'3 or 163 cm.

05. Her brother, Kwon Soon Wook, is a popular K-Pop music video film director (Metaoloz).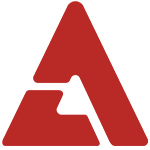 06. BoA makes the music video making process easy. No fancy camera work necessary.

07. BoA lived with Girls' Generation's Sooyoung and CSJH's Sunday for 2 years in Japan. Sooyoung still calls her "senpai".

08. She loves Winnie the Pooh.

09. The first thing that BoA does when she wakes up is drink a glass of water.

10. She drinks alcohol like a BOSS.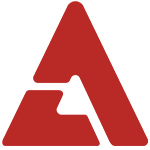 11. J-Pop diva, Crystal Kay, is one of BoA's close friends.

12. BoA would have liked to be in Girls' Generation if she hadn't debuted as a solo artist.

13. But ultimately, she wants to be a tall man... in another life.

14. She loves Justin Timberlake. And, that's an understatement. See fact 15.

15. Her English is flawless, and if you think she is "a sexy", then she thanks you evidenced in the video below.



16. She can't drive in the U.S.. And for you male chauvinists out there, its not because she's a woman. She doesn't have a license.

17. She has about 8-10 piercings on her ears... and counting.

18. She was randomly scouted by SM Entertainment at 11 years old when her brother failed his audition.

19. All your unnirs and oppars can thank BoA for leading the K-Pop movement.

20. She acts too. She's starred in a number of cameo roles and is featuring in an upcoming Hollywood film, Cobu 3D.

21. Look at BoA's favorite picture of herself.

22. She's a lover of In-N-Out burgers, but doesn't ever snack on junk food.

23. She loves Coffee Bean, but claims nothing beats a Hazelnut Iced Coffee from McDonald's.

24. She hinted at the recent SM Town concert that she's going to reattempt the American music market.

25. BoA collaborated with Akon before Wonder Girls did. Listen to it here.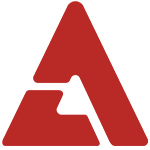 26. Britney Spears co-wrote one of BoA's songs and even recorded the demo for it as well. Listen to a mashup of both versions here.

27. Her name doesn't stand for Bank of America. BoA's family name, Kwon, translates to 'power and authority', while her first name, BoA, translates to 'precious jewel'.

28. Her Japanese fans sang her 14th Japanese single "Meri Kuri" and it made BoA cry. No, not cause they were bad at singing, you trolls. It was quite touching.



29. She's sort of like a younger, hotter and a lot more sane Paula Abdul. She's one of three main judges on K-Pop Star. You guys should try to audition for it.

30. BoA is a cat lover. She had one named Sara.



--

Now, wasn't that fun? Let us know if you learned anything new or have something to add!