A recent article posted by OhmyStar assessed the blueprint of the K-pop system, pointing out all the steps entertainment agencies take to create a successful, genuine K-Pop star.

Foreign Language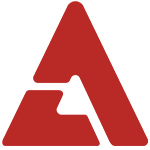 SM entertainment
representative Kim Young Min revealed, '
The first thing 5th grader Boa learned was foreign languages. It was the one thing that would allow Boa to stand on a world-wide stage. During her vacation periods, she would stay in Japan to study language and receive intensive training. In order to learn the language proficiently, localization would prove crucial
."
For idol groups nearing debut, knowledge of foreign languages are vital. Japanese, Chinese, and English are just the very basics. Now French and Spanish are taught as well.
Cube Entertainment
representative, Hong Seung Sung stated, "
Not just keeping in mind future overseas promotions for BTOB, but also taking into consideration the members' own interests and talents, the group was taught Japanese, English and French.
" The possession of cultural understanding and language acquisition of the country at hand is the strategy that also proved successful for well-known producer, '
Brave Brothers
'.
Japan's entertainment publishing company's editor Matsubara stated, "
Artists like Boa and TVXQ that received thorough Japanese language training were able to increase their profiles on variety programs in Japan. This strategy is the biggest factor for success.
"
J-Pop artist-like familiarity VS. The 'Beatles' Project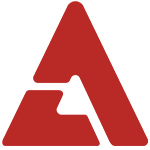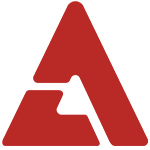 The debuts of Boa, TVXQ and
Girls' Generation
differ from the beginning. TVXQ made their Japanese debut in 2005 while they were receiving much love in Korea.
AVEX
's live director Kikuda Yoko says, "
The group built up a fan base by singing and speaking fluently in Japanese and by performing diligently on small stages and eventually worked their way up to performing at the Tokyo Dome in 2009.
"
On the other hand, Girls' Generation's debut falls into the '
Beatles' Project
category. Much like that of legendary group,
The Beatles'
, "
Girls' Generation avoided the localization strategy in Japan and instead released songs in Korea. It's an approach where they raise their popularity first with the release of songs and then go on to visit fans to 'quench their thirst'
, said representative Lee Young Min.
Like the difference between TVXQ and Girls' Generation, the growth of social network services, such as Twitter and me2day, are once again transforming the angle of approach for newly debuting idols. Representative of CUBE entertainment, creator of
4Minute
,
B2ST
,
G.Na
, and
BTOB
suggested, "
In the long run, a global approach proves more effective than localizing your artists. Planning tactical promotions and showcasing K-Pop's diverse charm is advisable.
"
Signing native artists such as
2pm
's
Nickhun
,
2NE1
's
Sandara Park
,
MissA
's
Jia
and
Fei
, and f
(x)
's
Victoria
into the record label also plays a part in the global phenomenon.
However, you cannot forget about the music and choreography to which the whole world can easily relate.
CJ E&M
representative stated, "
The songs are not foreign to the world-wide audience because they follow a structure commonly used in the Americas and Europe. Beginning with an intro and bridge, followed by the chorus and the bridge again, then repeating with the chorus is the 'Hook song' format that allows even those who do not know the language, to enjoy the songs.
"
The All-In-One System: Sex education, Psychological consultation and more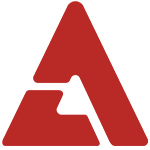 The K-POP artist's upbringing/developing system revolves largely on casting and training, producing, and global promotion.
JYPE
's producer
J.Y. Park
stated, "
On the outside it may seem that an idol group's training follows a universally standardized system; however it is more fitting to make the process about finding each artist's unique style and individuality. With this system, never seen before in any other country, each trainee can grow into a well-prepared artist.
"
This nurturing system that J.Y. Park has revealed is the '
All-In-One
' system. With the one side which includes vocal, dancing, acting, and acrobatic abilities, there is another complementary side that comprises of foreign language, academic management, reading, and personal consultation which helps with character building.
Representative Hong Seung Sung added, "
Besides the technical training that includes vocal, dance, acting, language, weight training, acrobatics, and rap, artists carry out community service and other specialized character building classes such as sex-education, leadership, drug awareness, mind control and etiquette training, all provided along with psychological therapy as well.
"
Then, from where does the competitive edge of K-Pop stars come? Representative Shin Dong Young pointed out that K-Pop artists' encompass a plethora of positive aspects such as flawless dancing abilities that shine even when compared to the striking appearances of western artists. Suh Hwang Wook, an executive of
Google
stated, "
An easy to remember melody, unique appearances and choreography, and a music style different from that of other countries yet easy to relate to, is the biggest positive aspect [of K-Pop].
"
KBS
's director of content, Kwon Oh Suk said, "
Combining idols with unique looks and specialties is a 'Multi-Targeting Strategy", and is helpful in attacking a more diverse fan-base, just like the diversity of the groups themselves.
"
Is the K-pop system what you imagined it would be like? Let us know in the comments below!
Source + Image: OhmyStar via Naver