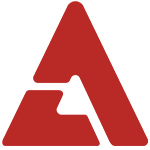 It has been revealed that actress
Yoo In Na
, who was recently spotted to be dating with her drama partner
Ji Hyun Woo
, was initially planned to partner up with actor
Hyun Woo
for
MBC
's "
We Got Married Season 3
". There is now a high possibility that Hyun Woo, who coincidentally has the same name as Yoo In Na's current boyfriend, and Yoo In Na will not be able to participate in the reality show.
According to MBC, "
after it has been revealed that Yoo In Na is dating Ji Hyun Woo, we believe that our initial plans to have Hyun Woo and Yoo In Na for 'We Got Married' may get repealed.
" They have also revealed that Yoo In Na and Hyun Woo were supposed to start recording for the reality show on June 19th. But with the shocking news of Yoo In Na dating Ji Hyun Woo being revealed on the 18th, many are now curious whether Yoo In Na will be able to appear on the show.
Hyun Woo's agency
Sidus HQ
stated, "
It is true that Hyun Woo was being considered for partnering up with Yoo In Na for 'We Got Married'. However, Hyun Woo is currently playing a role for JTBC's 'I Live in Cheongdam-Dong' and therefore we weren't 100% sure on whether his schedule allowed him to be part of 'We Got Married' or not.
"
After Ji Hyun Woo's confession, many have been curious about what will happen to Yoo In Na's appearance on 'We Got Married'. At the time of the confession, many did not know that the two were actually dating and it was expected that Yoo In Na will nevertheless be part of the reality show because she did not publicly give an answer to Ji Hyun Woo's confession. However, now that it is confirmed that the two are dating, it seems that there is a higher chance that the new couple for the show will not be filmed.
Although 'We Got Married' is a variety show, they do not usually allow 'taken' celebrities to participate in the show due to the lack of 'reality' and the inability to show candid emotion toward the partner. Many netizens even believe that Ji Hyun Woo, who will be enlisting in the Korean army in July, may have publicly confessed to Yoo In Na in order to stop her from being part of 'We Got Married'.
Yoo In Na will soon be announcing her personal statement about the situation between her and Ji Hyun Woo, as well as 'We Got Married', through SNS or her radio program.
Source + Photo: News via Nate
Tip: Jennifer Park