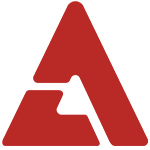 Although they are definitely not the first indie group to make to the top of the charts, Busker Busker's appearance made a new breakthrough for indie and indie-pop bands in Korea.

What is great about this particular band is that it does not fit into the standard mold of other indie groups, sticking to off-air performances and generating only niche music fans. After their initial appearance on 'Super Star K3', their miraculous comeback after being sent home, and finally ending up as the runner-up for the season, Busker Busker opened many doors for both the public to get a taste of indie music as well as for indie bands to generate a larger fanbase.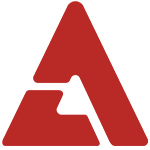 Consisting of Beom June Jang (lead vocalist/ guitar), Hyung Tae Kim (bass), and Brad Moore (drums), Busker Busker was formed with the vision of "creating a busking art group that focused on street performances and sought to ring an artistic cultural presence to the streets of Korea." And like many bands that consists of college students, Busker Busker started off performing for small crowds on the streets of Seoul. In addition, the band did not have set members, their members often changed due to time constraints and schedule conflicts. However, the band members [current members] were made official when they auditioned for 'Super Star K3'.

"Tokyo Girl"


Busker Busker was noticed for their ability to depict accurate feelings of being in love with simple chords and melody that anyone can strum and hum along to. Not to mention that the lead vocalist Beom June Jang has sweet, relaxing, mid-ranged vocals that suits sentimental songs. For example, "Cherry Blossom Ending", their debut song, a song that is very true to a specific season, has light, but savory lyrics as Beom Jung Jang sings: "As the spring wind blows, the scattering cherry blossom petals spread out on this street as we walk together."



If you think "Cherry Blossom Ending" is too slow and are looking for something more exciting, and upbeat, I highly recommend "Ideal Type" or "Makgolina" (cover). The two songs depict the light and humorous characteristics of Busker Busker. Highlight for both songs would be when Jang Beom Jun asks Brad Moore a question, and Brad Moore, a native English speaker from Ohio, answers with a cute American-accent in Konglish. With this, the band proved once again that they don't need glossy outfits, computer graphics, or even impressive choreography to attract viewers. Watching the band members having fun, makes you want to shake your body along.

"Ideal Type"


Full audio version here

Not to mention that innocent smile that Jang Beom Jun has throughout the performance and the way that the members sway their bodies to the music! Their rendition of "Makgolina" was favorited by many, as it was praised even by the original producer Yoon Jong Shin himself. Yoon Jong Shin said, "Thank you for making my song even better," as he gave 98 points out of 100 for their cover.

"Mak Gul Li na (cover)"


I am particularly picky when it comes to music, but Busker Busker grabbed my, and many others according to here and here, attention as their first debut album was packed with tracks with unique lyrics and simple chord changes that everyone can enjoy at almost anytime. The lead singer may not have much range to his vocals, but it seems to be malleable enough to instill the appropriate feelings according to the mood and lyrics of each song.

Busker Busker already managed to engrave their name in the history of mainstream indie bands with their first album and raise anticipation for their future growth in the industry. "Busker Busker, fighting!"

==

Additional Recommendations:
01. "Loneliness Amplifier"
02. "First Love"
03. "Seoul People"
04. "At the Entrance to the Alley"
05. "The Flower"

Remember to check out previous Coffee Breaks: Oksang Dalbit, Peppertones, Peterpan Complex

Look forward to more K-indie on the next 'Coffee Break'!  And if you have any other indie groups you would like to see us spotlight, comment below!