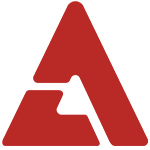 KBS's 'Big' has been struggling with its dropping viewer ratings despite the famous cast and interesting story line due to tough competition with other dramas in the same time slot. However, this week, the drama was able to gain back a bit as it has experienced an increase since last week's episode.
On June 12th, AGB Nielson Media Research released the viewer ratings for the June 11th broadcast of 'Big'. The third episode of 'Big' amassed a viewer rating of 8.4%, which was a 1.0% increase from last week's episode of 7.4%.


Many are attributing this increase to miss A's Suzy making her first appearance in the drama as Jang Ma Ri. Suzy plays the role of a girl who is slightly "4D", who comes from the States to find her crush Kang Kyung Joon (played by Shin Won Ho).

In related news, MBC's 'Light and Shadow' attained a viewer rating of 18.7% this week which was a 2.6% decrease from last week's episode of 21.3%, while SBS's 'Chaser' saw an increase in viewer ratings by reaching the double-digits with a 10.6%.


Source & Image: Korea Times via Nate