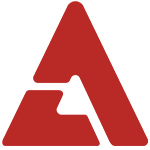 B.A.P's  maknae, who is also the youngest male among all the idol groups,  Zelo has complaints about his tall height.

Born in October of 1996, 15-year-old Zelo revealed in a recent interview with one of Japan's biggest newspapers that he "would like to stop growing" when he was asked about a "personal hope."

Zelo's profile says his height is 5'11.5" (182 cm), but he's been growing even more since his debut and is now 6 feet (183 cm) tall.

He shared, "The hospital told me my growth plates are still open." Despite his complaint, he wrapped up the interview sarying, "Actually, I think I can be able to express more with a taller height so I'm excited."

Currently, B.A.P is promoting their second single album, 'Power'. The group successfully finished fan signings, which began last weekend, in Seoul, Daegu, and Busan. On the coming 19th, they are planning to hold a fan sign event in Incheon.