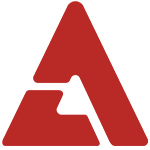 4minute's Gayoon will be transforming into a hit '80s singer for MBC's 'Light and Shadow'.

Gayoon is making her first attempt at a drama role at this week's filming. She'll be playing the role of Hyun Kyung, the leader of the 1980s' most popular group 'Purple Sisters'.

It is expected that 'Purple Sisters' will deliver a powerful performance, and introduce current viewers to the flashy retro outfits that cement their status as the true trend setters of the era. The girls of 4minute have been known for trendy styles themselves, and Gayoon is transforming into a 1980s diva this time around.

Hyun Kyung is an important character in the drama so only after much careful thinking did Gayoon decide to play the role.

She revealed her thoughts on acting in 'Light and Shadow' saying, "It is an honor to be working with senior actors in this production. I am even more excited and looking forward to this role because my character is a singer. I will be a different singer than the one I am on stage, and this will be my first time acting so I will be showing a new side to myself. I will be studying acting more closely and preparing to show a new fashion style based on '80s fashion."

The producers behind 'Light and Shadow' talked about adding Gayoon to the show stating, "We were looking for someone who can sing, dance, has fashion sense, and someone with a cafe singer type of charm, so we looked into the main vocalists of performing groups. Gayoon, who has been known as a fashionista, is transforming into an '80s diva, and will bring a new kind of energy to this production."