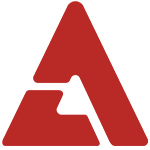 The rising rookies,
B.A.P
, have confirmed that they will be making their comeback next week!
Also, B.A.P's agency,
TS Entertainment
, stated that the group has been filming for their new MV on April 15th and 16th.
B.A.P has gained a tremendous amount of attention during their debut especially due to all members having a blonde hairstyle. Fans are looking forward to whether they will have a new change in style.
The group proved themselves as a powerful, up-and-coming rookie after they released their debut-album
'WARRIOR
' on January 26th. They had a showcase in front of a large crowd of 3,000 and was ranked in the Top 10 on the Billboard World Album chart. Also, with their solid live performances, many are anticipating this comeback to prove once again why they are the rising stars in K-Pop.
With no hints or teasers released regarding their new album, their agency has stated that the six 'warriors' will be returning with improved quality in music, performance, and visuals.