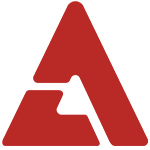 Get a glimpse of what we're talking about and listening to at the 
6Theory
office with this new feature! We'll be offering you guys a personal selection of our favorite things from K-Pop. Last time, we took the time to think of K-Pop songs with crossover appeal. We wanted to take things further, so we came up with a list of what K-pop and non K-pop acts would sound awesome together on a track, or look awesome together on stage. We're not saying all of these are likely, but it's always fun to toy with the idea. Check to see if you agree and leave your own suggestions in the comments section below.
--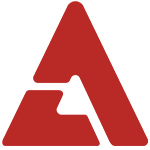 01. 2NE1 & Black Eyed Peas
Let's start of with an obvious one. Based on chart success, will.i.am, as a solo artist, just doesn't have the effect on people like his band, The Black Eyed Peas. Though it's great that he's producing most (if not all) of their US tracks, a collaborative track coinciding a Black Eyed Peas comeback with a 2NE1 debut would be something spectacular. Unfortunately, it looks like the best-selling band is on another hiatus and won't be releasing anything in the near future.
Check out:
2NE1 - Scream (Listen)
The Black Eyed Peas - Don't Stop The Party (Listen)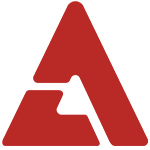 02. Ailee & B.o.B.
Last
staff picks
, we thought Ailee's "Heaven" had great crossover appeal. This time, We think she's capable of a Top 40 smash with the help of B.o.B. Could you imagine one of Korea's fresh new talents on an
Alex da Kid
melodramatic hip hop, sort-of-ballad smash? She's known for her hip-hop/rap roots and her r&b vocal styling too, so there could be a lot of surprises on this make-believe track!
Check out:
Ailee - Heaven (Listen)
B.o.B. - Airplanes (Listen)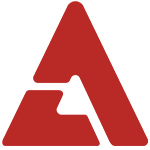 03. Jay Park & Chris Brown
The public doesn't always have a positive opinion on Chris Brown, but no one can deny his talent. Jay Park also had his share of scandals, but talent led him through his darkest times as well. The two r&b/pop artists have voices that could blend well together, but more importantly, they have awesome dance moves that would make a killer music video.
Check out:
Jay Park - Abandoned (Listen)
Chris Brown - Sweet Love (Listen)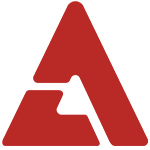 04 . HyunA & Flo Rida
HyunA probably doesn't need Flo Rida when she's got the members of B2ST in her arsenal, but let's just say Cube decided to make HyunA's next solo (if she get's another one) a global smash; Flo Rida's pop friendly rapping would easily get the job done.
Check out:
HyunA - Change (Listen)
Flo Rida - In The Ayer (Listen)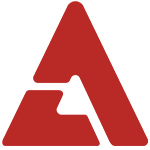 05. GD&TOP & LMFAO
Well this one is a no-brainer. The guys of LMFAO thought this
mashup
of their hit, "Party Rock Anthem", sounded great with Korea's own party duo, GD&TOP. The two partner groups need to record a fresh new track together ASAP.
Check Out:
GD&TOP - High High (Listen)
LMFAO - Party Rock Anthem (Listen)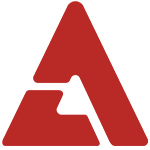 06. Nell & Lykke Li
Lykke Li might be a little left-field for Nell's tastes, but the Swedish songstress carries sad, heartbroken themes a lot similar to those of Nell. The fact that Nell is fully capable of delivering English tracks, makes this wishful collaboration a little more believable.
Check out:
Nell - Tokyo (Listen)
Lykke Li & Kleerup - Until We Bleed (Listen)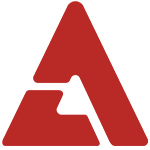 07. Big Bang & Justin Bieber
A lot of people hate on teen idol, Justin Bieber, but really, the kid's pretty talented with some of the best pop musicians crafting hits for him. In fact, with Usher, he's got r&b leanings to his pop songs that could fair nicely with Big Bang's electro-hop music. The two acts would mesh well visually and sonically, despite the tastes of Bieber-isbelievers. I'm sure if the opportunity ever arises, Big Bang surely wouldn't turn this one down.
Check out:
Big Bang - Last Farewell (Listen)
Justin Bieber ft. Usher - Somebody to Love (Listen)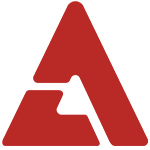 08. IU & Taylor Swift
IU is to Korea as Taylor Swift is to the U.S.
The sweethearts of the East and the West on one stage would make an unforgettable event. I admit, this probably would be nothing more than a novelty performance, but even if the two were to collaborate on even just a CF, it would probably rake in millions of hits, many of the hits by me.
Check out:
IU - The Story I Didn't Know (Listen)
Taylor Swift ft. The Civil Wars - Safe & Sound (Listen)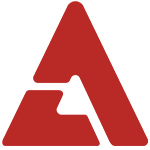 09. Simon D & Lana Del Rey
An experimental coupling that probably wouldn't happen seeing how selective the two are with featured tracks (and the unlikely hood of the two crossing paths), but I could definitely hear Simon D on a Lana-sampled beat. Her music is already pretty much Hip Hop friendly, so just by ear, the idea doesn't seem so far-fetched.
Check out:
Simon D - (Listen)
Lana Del Rey - Diet Mtn Dew (Listen)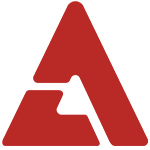 10. Yoon Mi Rae & Alicia Keys
With this collaboration, we're not looking for a chart topping hit (though I could see it happening), but a song that would captivate its listeners. The two divas are both great, influential soul artists of our time, so seeing them on a track together would surely be anticipated by many.
Check out:
Yoon Mi Rae - Black Diamond (Listen)
Alicia Keys - Try Sleeping With a Broken Heart (Listen)
What collaborations would you like to see?