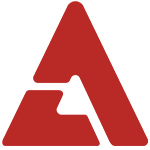 Having released their teaser video for their second single album comeback, 'POWER', B.A.P.'s Bang Yong Guk and Himchan are ready to raise anticipations further with a new teaser image!

The two '90 line hyungs are the oldest in the group and are seen dressed in a grungy style with tattoos all over their bodies. If you thought "Warrior" was fierce, "Power" aims to kick things up a notch with a charismatic spin that is already securing the boys a place in everybody's heart.

Fans have been going wild over the boys' hair transformations in particular, especially since they had been blonde for several months already. Himchan's black short cut and Bang Yong Guk's purple tint are enough to show anyone that the boys mean business with their new change.

Himchan in particular has also lost 5 kg to complete his transformation.

Stay tuned for their album release on April 27th!