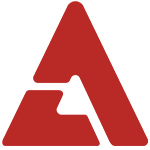 2AM's Jo Kwon
was caught off guard regarding his computer accessories and turned bright red.
On the March 19th broadcast of
KBS2's
'
Star Life Theater
,' 2AM appeared as guests.
During the broadcast, the dorm that the
Wonder Girls
passed down to 2AM was revealed.  What caught the most attention was Jo Kwon's room.  Jo Kwon is known for his cleanliness and his room was indeed extremely tidy and well kept.  But what really caught viewers eyes was his mouse pad.
On Jo Kwon's mouse pad is a female character from a Japanese anime, and the wrist rest is a pair of woman's breasts.  Silicone is added so that it pops up and truly is embarrassing to have.  Jo Kwon explained, "
This is a present from a Japanese fan
."  But that was not the end of it.  Jo Kwon's computer wallpaper was of a scantily clad woman who was lying down with a sexy pose.  Jo Kwon exclaimed, "
Oh no
," and turned off his computer and pleaded, "
Let's all pretend we did not see that
."
Source: Ilkan Sports via Naver