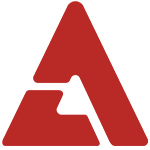 After working in the entertainment industry for years,
T-ara
has announced that they'll finally be opening their very own fan club!
The reason why the girls have been lacking a fan club up to this point is because of their agency's CEO, 
Kim Kwang Soo
. Kim Kwang Soo has never established a fan club for any of his artists, and T-ara was no exception. The girls had begged him several times, "
Our wish is to make an official fan club.
"
But Kim Kwang Soo's vigilant stance finally cracked after he watched their undying commitment to succeed, as evidenced by T-ara's "
Lovey Dovey
" earning numerous #1's on music sites and programs.
On January 21st, Kim Kwang Soo spoke with 
Star News
and shared, "
I still believe that a popular artist should not be limited to a specific group of fans; instead, they should receive love from the masses. The members of T-ara have always asked to create a fan club whenever there was an opportunity. I know that T-ara felt lonely while other artists received support from their individual fan clubs. However, I did not create one because I felt that T-ara needed to become a stronger group who attracts the interest of the people
."
He added, "
After 'Roly-Poly', 'Cry Cry' and 'Lovey Dovey', I feel like T-ara has officially become a popular girl group. That's why I decided to discontinue my 30-year tradition and make a fan club for them.
"
Kim Kwang Soo concluded, "
Starting from this moment, we will begin to form a large fan club. It will be completed around summer. The girls still don't know about this.  It will be a good Lunar New Year's gift for them
".
Source + Photos: Nate