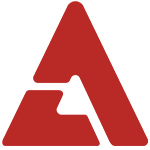 Two days ago, we reported on the release of MBLAQ's event poster for 'Hello Baby' Season 5.

On January 12th, a video preview for the new season showed MBLAQ talking about their wonderful first impressions of their children. The happy mood quickly changed, however, as the members expressed the difficulties of becoming a dad.

The preview began with Thunder, Mir and Lee Joon saying that the children were like angels or walking dolls. G.O. expressed his anticipation for the new role while Seung Ho expressed, "Whoever it is, I am confident."

Later, Seung Ho admitted that being a dad was more challenging than it seemed. "This is more than what I had imagined (it to be like)," he said as Lee Joon concurred with a sigh.

The show will air its season premiere on January 19th. Check out the trailer below!