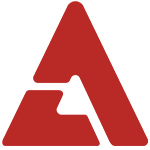 Singer
Seo In Gook
recently confessed an embarrassing anecdote on 'Crisis Escape No. 1' on KBS2 where he made an appearance as a special guest. During the show, MC
Kim Gook Jin
asked him,
"It's been two years since you became a celebrity; has there ever been a moment of humiliation?"
"When I go out to restaurants, there are people who ask me if I am a celebrity,"
said Seo In Gook. 
"I'm really not sure how to respond at moments like this."
He also added, "
I was once walking down the street, and someone said, 'It's Seo In Gook!' then his friend answered, 'No way, how is that Seo In Gook' and they moved on."
Right after his story, MC
Eun Ji Won
asked,
"What should I do if someone on the street asks me if I'm a celebrity?"
then
Gil
made everyone laugh out loud by responding, "Y
ou go ahead and say, 'Yes, I am Eun Ji Won
'." Seo In Gook has recently been casted in the drama '
Love Rain
' in which 
Jang Geun Suk
and
YoonA
from
SNSD
are main characters, and will show a different image to viewers as an actor. Source: xports news Image: Twitter