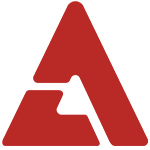 The August 14th episode of SBS's 'Kim Yuna's Kiss & Cry' captivated viewers with its impressive performances and finally revealed the winners of the show, who would have the honor of participating in Kim Yuna's upcoming ice show 'Samsung Galaxy?Hauzen All That Skate Summer 2011'. We previously reported that f(x)'s Krystal and Lee Dong Hun would attempt the highest difficulty lift during this episode. Well, not only did they manage to successfully pull off the difficult lift, but they also wowed both the judges and viewers with their best performance yet.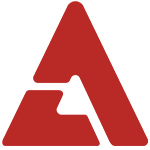 Krystal and Lee Dong Hun skated to Bizet's famous 'Carmen' for this performance, and Krystal impressed viewers with her successful transformation into the passionate Carmen. During the climax of the performance, Lee Dong Hun looked like he was almost giving Krystal a back hug, but then surprised everyone by proceeding to rip off Krystal's red skirt.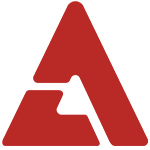 The judges did not hold back their praises when addressing the skating couple, and Kim Yuna rated their performance with an almost perfect score of 9.9, the highest she has ever given on the show. The figure queen even commented, "
There were no flaws to point out
." The judges also managed to tease the two by asking if they were dating in real life, with coach
David Wilson
commenting, "
Just makes me wonder... is there something going on between the two of you
?", to which Krystal and Lee Dong Hun responded to with a resounding "
No, not at all
!". Judge
Park Hae Mi
also directed towards Lee Dong Hun, "
Dong Hun still can't look at Krystal properly. You have a crush on her don't you? To be honest, isn't she very attractive?
", to which Dong Hun replied, "
I think you have the wrong idea
", causing much laughter amongst viewers. We also reported earlier about how
Son Dambi
put on her best 'Kiss and Cry' performance. Along with her partner
Cha Oh Reum
, the skating couple managed to pull off a beautiful and thrilling performance, with Son Dambi transforming into an ice queen with an electric violin, and Cha Oh Reum playing the role of a man imprisoned in handcuffs who was being awakened by the ice queen. The two skated out a beautiful love story on ice that was full of powerful spins and jumps.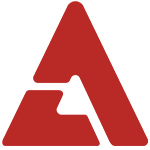 The judges praised their performance with high compliments, and Son Dambi shed tears towards the end expressing how sad she was that the show was coming to an end. It was a long journey for all the contestants, but in the end, it was Krystal and Lee Dong Hun who received the honor of first place on the show. Krystal expressed her gratitude for receiving the title, but commented, "
I can't believe this happened. We all worked so hard to get here, it makes me sad that we have to pick a winner
", and shared the honor of first place with all her fellow performers. 'Kim Yuna's Kiss & Cry' will air its final episode on the 21st, and will showcase an iceshow featuring Kim Yuna, Krystal, and Lee Dong Hun. Congratulations to Krystal and Lee Dong Hun! Source + Photos: Sports Seoul, OSEN(1), OSEN(2) via Nate