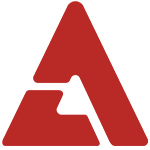 Actor Kim Jae Wook has cropped his hair in preparation for his army enlistment! On July 5th, Kim Jae Wook's company wrote via Twitter, "Last photo before enlisting". The attached photo sees Kim Jae Wook sporting a short cut and a navy-colored V-neck. Along with that came a photo of him standing in front of the training center. The company also released a note Kim Jae Wook wrote. The note read:
"When you read this, I think I will have already enlisted at the training center. I think I have received an extreme amount of love till now. I will never forget that. I almost think this is the best time to leave society. The celebrity world is a place where if you don't pay attention at all times, you can ruin yourself. I think I have been losing a lot of important and sacred things as I continued living in that world. While I'm in the army, I will slowly look back on my 20's. The mind that might have been rotting without me knowing, I will come back more awakened with that mind. I will see you two years later as a healthy person. Everyone stay healthy."
Netizens commented,
"The short cut suits him", "Be careful and come back soon!", "I will wait for you".
After five weeks of basic military training, Kim Jae Wook will officially begin his active service. Source: Money Today via Nate