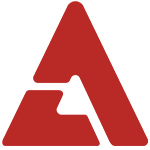 Whew, it's been a while since our last '
Way Back Wednesday
', hasn't it? To commemorate our first 'WBW' of 2011, I've decided to spotlight
the
Queen of K-pop - Ms.
BoA Kwon
herself.  And yes, I feel that I can confidently crown her as 'the Queen' because this lady has been around for more than 10 years, and she's consistently demolished the charts with every new release. Her fanbase is global, and her reputation is legendary, for BoA was Korea's first true Hallyu pop star.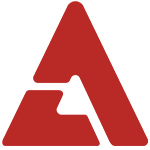 BoA's story began in 1998, when she attended an
SM Entertainment
audition with her older brother. Though both tried out, it was BoA who snagged the talent scouts' attention, and they immediately offered her a contract. Her parents weren't quite sure if they wanted their only daughter to withdraw from school for a career in entertainment, but her older brother was adamant about letting her grab this opportunity, and so they let BoA sign. Suddenly, BoA found herself immersed in SM Entertainment's rigorous training system. Accounts vary about her training years, but it's said that she received tutelage from the 
H.O.T
members themselves. What's known for sure is that BoA dedicated everything she had to refining her dance skills and strengthening her vocals. After observing her growth over two years, SM decided that their young star was ready to debut. At this time, BoA was only 13 years old, and she was about to head alone into an arena dominated by huge pop groups, like H.O.T,
S.E.S
,
Fin.K.L
., and
g.o.d
. Like any other debutante, BoA must have felt nervous about whether she'd be able to contend with these big players; after all, she was so very young, and perhaps that would be detrimental to the public taking her seriously. But these fears would crumble easily. Breaking out into the music scene with her debut track, "
ID; Peace B
", the public was in awe of BoA's amazingly mature voice and crisp dance moves. The girl became an overnight sensation - she was something special, the public felt. Someone who was uniquely talented and fresh. They've never seen anything like her before, and so, they couldn't get enough. After releasing two singles in 2000 – "ID; Peace B" and "
Sara
" - BoA wrapped up her whirlwind year by taking home the "Rookie of the Year" award from the KMTV's Music Awards. Having grabbed everyone's attention in her first year, the young singer walked confidently down the path towards superstardom.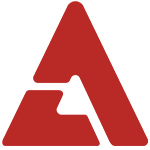 BoA was accruing enough success by 2001 that her company felt they could expand upon her potential. Reaching out to Japanese label
Avex Trax
, SM Entertainment arranged to launch her Japanese career with their aid. She broke into the Japanese music scene in May of 2001 with the Japanese version of  her hit single, "
ID; Peace B
". It garnered considerable success, landing in the Oricon Top 20 along with her follow-up singles, "
Amazing Kiss
" and "
Kimochi wa Tsutawaru
". All in all, it was a solid start for the young Korean star. Yet BoA knew that she could reach even higher, and so her team decided to be more aggressive in 2002. If 2001 was all about baby steps, then BoA was ready to hit the ground running for 2002. In January, she released her fourth single, "
Listen to My Heart
", which immediately became a breakthrough hit. Though her previous singles landed in the 'Top 20', "Listen to My Heart" peaked at the #5 spot on the Oricon charts. As in Korea, Japan learned to love the passionate girl with the aggressive moves and strong voice. It was a triumphant moment for BoA, and it allowed her to finally step out from the threat of obscurity. BoA released her first Japanese album, "
Listen To My Heart"
, on the same day as her fifth single, "
Every Heart: Minna no Kimochi
". The single landed in the 'Top 10' again, and the album became a certified '
RIAJ
million bestseller'. It was the first time for a Korean album to ever reach the top in Japan.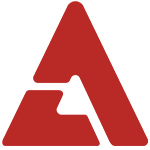 The months flew by, and before she knew it, BoA was counting down the final minute to the New Year. On her shelf, several new trophies sat gleaming, bright as her hope for further success. After releasing four more Japanese singles and a second studio Korean album, BoA was showered with awards at the year-end ceremonies. From Korea, she took home three Bonsangs, two Daesangs, and many other awards besides for her music videos. From Japan, the starlet was granted the 'Gold Prize' from the '44th Japan Record Awards', a prestigious awards ceremony from the Japan Composer's Association. 2002 had marked a turning point in BoA's career - or rather, it marked BoA's true launch into the world. By now, every K-pop and J-pop fan knew of BoA, and they were always waiting in the wings for new material from the idol. It seemed like nothing could touch the star as she continued to make headlines with every new achievement and shining statistic. But like all stars, BoA eventually learned that headlines weren't always kind to them. Reporters were always waiting for a whiff of a scandal, and in 2005, they finally got one.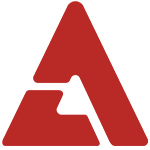 In May, a Japanese tabloid magazine by the name of "
FRIDAY
" unleashed an article about how they caught BoA on a date. An accompanying photo showed the two interacting cozily in a park, and the media was in a frenzy over the development. Who was the man in the picture? Did BoA finally get a boyfriend? Prior to the release of the article, BoA's team quickly published the following press notice onto BoA's official website:
"Some magazine will publish an article about me tomorrow featuring a photo of me and my dancers' stylist. This article may cause some misunderstanding, but there's nothing to worry about."
Her male fans in particular were heartbroken at seeing their princess with another man, and there was high demand for further information. Remorseful feelings gave way to scandalized ones after the media discovered that the man in question was living with his girlfriend at the time. Malicious rumors flared, with gossiping tongues quickly flapping about how BoA was coming between the couple. Though BoA's camp adamantly denied that there was any romantic involvement, the damage was already done. Her image took quite a hit, and it was reflected in her sales. Still, many sympathized with the star over the senseless media frenzy. Ironically, it did BoA some good, as it warmed her image more to those who thought she was a little cold. The circus came around again in April of 2010, as BoA was swept up in another 'skinship' scandal. This time, it was with
KAT-TUN
's sexiest member,
Akanishi Jin
. A photo was snapped of the two interacting intimately in a Tokyo nightclub; witness accounts say that the two hugged several times, and that at one point, Jin had his face very close to BoA's. But 2010 proved to be very different from 2005, as people seemed to care less about their idols' personal life. Only the true diehard
sasaeng
fans seemed to care, but the more reasonable minds believed that the 'scandal' was at best, trivial. As BoA matured, the idol industry seemed to grow with her, as fans sought (for the most part) to respect their idol's happiness and privacy.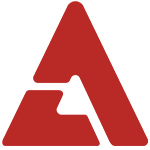 So where is BoA today? Well, the question is, where isn't she? After 2002, BoA released four Korean albums, 26 Japanese singles (not including her many collaboration joints), six full-length Japanese albums, an English album, and numerous remix albums besides. She's even recorded some tracks in Mandarin-Chinese! Whew, it makes me almost lose my breath just listing all her releases. At this time, BoA is preparing to film for her debut Hollywood dance film, "
Cobu 3D
". Production starts in Spring, and she'll be filming in New York City and Toronto. As for her impact, BoA's been cited as the personal role model of many idol stars. She's pioneered the way for Korean artists to make their mark in Japan, and we're sure that she'll be successful in her upcoming Hollywood debut. BoA started out as a young trainee, whose future seemed as unsure as a candle's light. But armed with her "
manic supersonic bionic energy
", she's fought her way into becoming Korea's true pop queen.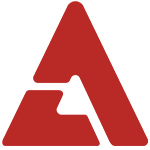 As noted, BoA's released a veritable trove of music. I've gone and picked my personal favorites along with her top hits. Enjoy! === ? KOREAN HITS ? --- > "
ID; Peace B
" - > "
NO. 1
" - > "
My Name
" - > "
Spark
" (Live) - > "
Girls on Top
" (Live) - > "
Hurricane Venus
" == ? JAPANESE HITS ? - > "
Listen to My Heart
" - > "
VALENTI
" - > "
JEWEL SONG
" - > "
Do The Motion
" - > "
Dakishimeru
" - > "
Eien
" ("Forever") - > "Love Bug" (w/
m-flo
) == ? ENGLISH HITS ? - > "
Eat You Up
" - > "
Energetic
" === And that's it! See you next time!