It's comeback season, and in true girl group fashion, the five lovely ladies of 4minute have sashayed back onto the scene this week with their latest mini-album, "Heart To Heart". For the last few months, 4minute have been busy tapping into the Japanese market, releasing and re-releasing hit after hit to claim their own little glamorous spot in one of the most fruitful music industries around. After quickly dropping their fourth Japanese single, "Why", 4minute have finally returned to familiar territory, but are they back with their same rough-around-the-edges, sassy-meets-grungy attitude and style that we've all grown to love? Well, would this be a K-pop comeback if they did? -- "Heart To Heart" Track List: 01 4minutes Left 02 Heart to Heart 03 Sweet Suga Honey! 04 You Know 05 ??? ? -- 4minute may have teased with a darker concept last week, but "Heart To Heart" is anything but dark.  Clearly, they got their concept previews mixed up with those of "Steal 20", a full album set to be released very soon. Instead, 4minute have stepped into the light and unveiled a mini-album filled with girly, sappy tunes à la mode. If this had been any other girl group, this routine wardrobe change from a 'dark' to a 'cute' concept (probably) wouldn't have me seething with frustration, but that's just it;  this is 4minute.  Cute does not exist in their vernacular, and it's a stretch to think they can pull it off at 100%, both in song and in image. The juvenile twist on 4minute's music isn't necessarily the issue, because there are several other groups who live and thrive from aegyo, and who do it well;  it comes down to the believability and identity-recognition of the content when a group with a dead-set style  like 4minute dares to dabble in those fronts, and whether we, as the audience, can genuinely believe this to be a part of who they are as entertainers. But what is 4minute's dead-set style?  Why so disappointing?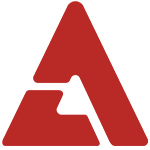 From their debut back in 2009, 4minute stepped onto the scene with one thing on their mind: to be the loudest thing on the market.  Not only have they checked that off of their list, but 4minute have also established themselves as the 'sex symbols' in K-pop.  Love them or hate them, 4minute have seriously pushed the boundaries on how low they could go in a relatively conservative environment, and up until now, they've managed to sell the whole package like candy to children. 4minute's music has always been over processed, over done, (and I use this term loosely) trashy-pop.  There might be some talent within the group, but it has never been the main focus of their music. If you pry open your listening skills, it is easy to hear that 4minute's music hasn't been designed to showcase their vocals, but molded as to insert as many stress points where the ladies can strut their stuff and work as many pelvic thrusts as possible without breaking a hip.  It makes sense when you listen to "
Huh
", arguably their best single (and EP) to date.  It is everything 4minute stands for and where the bar has been set. Sure, they can tone it down a few (as they've done with their Japanese song, "
FIRST
") and still retain their style, but it's 4minute's mind-numbing guilty pleasures that we expect from them every single time, because it just works. --- What "
Heart To Heart
" has done is turned the dial all the way left rather than all the way to the right.  Maybe even popped in a completely different album altogether, it's hard to tell. The mini opens with an intro (
4minutes Left
) that  might have worked had the following songs not thrown it off course.  It has a decent beat and synths to get you moving, and a typical 4minute hook. The title track, "Heart To Heart," is the buzz kill.  The song itself isn't awful, but coming from 4minute, it is awfully disappointing.  This song sets a mellow atmosphere with its steady pace and simple melodies; it's something that faithful 4minute fanatics will defend as an off-handed attempt to "
explore and expand
" the group's "
music
", but this change has magnified a specific attribute (or lack there of) that any entertainer should make sure to never lose as a part of their act. Whether an artist is pulling rabbits out of his/her hat or dropping it like it's hot, entertainment must be done with
conviction,
and that is exactly what is missing throughout this entire mini-album. A bubblegum-pop song like "
Sweet Suga Honey!
" (song number 3) is simply too far-fetched and mundane for any girl group to try to sell to the masses, let alone 4minute.  It wasn't even composed to allow any shining moments for gratuitous high notes, or at the very least, some choppy runs.  "
You Know
" (the fourth song on the mini album) falls into the same sack of underwhelming moments and falsehoods, with the closing song (??? ?) delivering a forgettable ballad for the ages. --- The only saving grace in "Heart To Heart" is the production, which is cleaner than anything 4minute have ever released.  But there is no harmony among any of these tracks, as blatantly 'cute' as they may be.  None of them jive together and it's hard to tell what exactly the point of this mini album is; what are 4minute trying to prove?  What direction are they whipping their hair to?  Will they ever actually whip their hair again?  These questions can't be answered by this EP because it's simply vacant of answers and steered by nothing more than a lazy concept and a dig at everyone's wallets. Perhaps the next time Jupiter aligns with Mars, this concept will ring true to who 4minute are as a girl group, but right now, this is the dawning of a disappointing time in their musical repertoire. I'm holding out for "Steal 20" to deliver the dance floor wrecks that K-pop so desperately needs right now.
---
Overall Rating: 3.0/5
---
What are your thoughts on this mini album?
_
Suggestions for a future review?  Hit the author up on Twitter (@rothsresidence) or via e-mail (arnold.arteaga@allkpop.com)! —
Note: This article does not reflect the opinions of allkpop, only of the author.