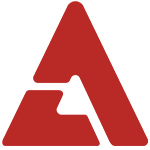 On February 19th, representatives of singer
Bada
revealed that her mother passed away earlier this morning after battling lung cancer for the past year. Bada is currently at her mother's wake with mourners at the Catholic University of Korea Bucheon St. Mary's Hospital, and the coffin will be borne out on the 21st. Bada's brother,
Choi Sung Wook
, commented,
"I believe that she's gone to a better place.  Bada will be returning to her schedule after the funeral because of her obligations in her contract.  She'll be recovering as fast as possible to resume her activities, as that is what our mother would want as well."
Because of her sudden death, Bada will be re-scheduling her activities with her musical, "
Legally Blonde
," for the duration of the funeral, but will be returning to her normal schedule afterward until March 20th. Source: Korea Economy via Daum