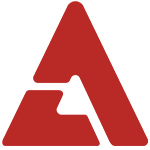 F.CUZ
's
Kan
has been reported to have been involved in a car accident on his way to Seoul after filming for
SBS
's "
Athena: Goddess of War
." Near Incheon Airport, the car slipped on ice and crashed into a guardrail. According to his agency on January 17th, Kan, his manager, and four stylists were in the car. Three were immediately moved to a hospital for serious and slight injuries and are currently receiving treatment. A representative revealed, "
They're receiving detailed examinations. Kan dislocated his shoulder and he also required stitches for his forehead and nose. Due to the injuries on his face, it will be difficult for him to participate in any upcoming schedules.
" F.CUZ will therefore be halting their "Wanna Be Your Love" promotions for the time being. Source: Star News via Nate