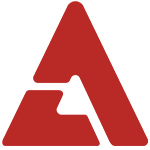 After the four members of KARA previously announced that they filed to terminate their contracts with DSP Media, representatives of the agency have finally released an official statement on January 19th. It reads:
"DSP Media will be making an official statement regarding the contract terminations reported by Jung Nicole, Han Seungyeon, Kang Jiyoung, and Goo Hara of KARA. We received a one-sided declaration from their lawyers, Landmark, on January 18th, but Goo Hara has decided not to join the others in terminating her contract. According to their claims, the 10-month hospitalization of CEO Lee Hoyeon caused the management to become inefficient in planning and promoting the group's activities, but that is not the truth, as the CEO's wife ran administration in place of the CEO. KARA's explosive popularity with the Hallyu wave in Japan testifies to these efforts, further proving that the management did not mishandle their activities. CEO Lee Hoyeon was not able to run the company himself beginning March of 2010, and KARA's Japanese achievements were made five months later in August. DSP Media has done all they can in supporting and preparing KARA's Japanese advancement. Regarding the income distribution claims made by Nicole's mother and their lawyers, the information they revealed was distorted and is a complete misunderstanding. Income was distributed in a manner that was most profitable to the KARA members, and unlike what they claimed, every employee was paid at the same time the moment profits were received. They also claimed that DSP used its stature to force unwanted schedules and activities, but this is also a baseless claim. This is a claim that only defames the company employees who have worked their hardest to raise KARA as one of Korea's top groups and leaders of the Hallyu wave. And regarding speculations from another report about a competing agency attempting to persuade their parents and lawyers to terminate the girls' contract with DSP, we ask that they stop such actions immediately. Should such requests be made repeatedly, we will make sure that they are met with legal consequences. As the company that has poured their sweat and effort into creating who KARA is today, we hope that such issues are no longer exaggerated. Should there be issues between both parties, adjustments and reconciliation should be the appropriate step in continuing to promote themselves as a representative girl group of Korea."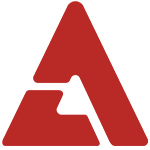 Regarding news of Hara staying with DSP Media, representatives continued, "
Hara has decided not to comply with the terminations she submitted earlier today with the other members
." The possibility of further changes in the remaining three contracts is now at center stage. As for their Japanese drama, "
URAKARA
" which is now facing an uncertain future, they stated, "
They've already filmed four episodes before this so we have about three weeks of time left. We are looking forward to drawing a positive decision with the KARA members before then
." Source: Newsen #1, #2 via Nate