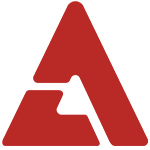 It's always exciting when you coincidentally come across the remarkably raw talents of unheard artists and you feel that strong urge to expose their name and music to everyone you know. That's why we're here to introduce to you a rookie band by the name of
Standing Egg
- a band you are destined to fall in love with by the end of this editorial. From folk to reggae, punk to pop, even jazz with hints of bossa nova, there is nothing that this trio cannot manage to pull off with their signature style of sophistication. Simply put, their music is an oasis for the ears of music lovers who can't quite seem to quench their musical thirst with anything else. Standing Egg is made up of three members - two composers and one writer, named
Egg 1, Egg 2
(also in charge of vocals), and
Egg 3
, who personally write, compose, and produce all of their music, emphasizing the importance of individuality, thought, concept, and philosophy. Using these four concepts, this rookie group has already managed to design a perfect formula that is used as a basis for the fresh, innovative tunes that you so often hear in their songs. The group frequently uses three musicians,
Clover
(Vocal, guitar),
Han Kyul
(Double bass), and
Hana
(Djembe), as part of their 'live session' team who help perform their songs in concerts and performances.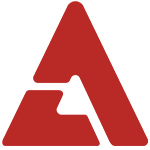 Their self-titled debut single, released in April of 2010, consists of three songs that sound as if they've jumped right out of a classic movie OST or the background of a melancholic commercial film.  Influences from
Jamiroquai, Jason Mraz,
and
Maroon 5
can be seen in their modern approach, especially through the title track of the single, "
Lalala
."
<"Lalala">
http://www.youtube.com/watch?v=E4cz_X87Z90 "Lalala" features a melody as refreshing as the light breeze of April, accompanied by a beat that sounds much like the anxious heart thumping of a person on their way to confess their feelings. Interestingly enough, this song first reached the public through their
Twitter
.  The group first created their Twitter account to introduce their music without any commercial intentions and, jokingly, asked one of their followers to create a music video for the song.  The follower agreed, and thus the birth of this quirky, unique, and colorful music video was born, and it's well-fitting with the beat of the song. The video rapidly spread out across video sharing sites such as
GomTV
, and it managed to rank on various charts amongst top stars who were busily making their comebacks into the music industry.  Standing Egg expressed,
"It's amazing that our music was able to reach the public without any special promotional tactics.  Our acoustic style must have felt refreshing against the current electronically-created music that is dominating the industry."
<"Kiss">
http://www.youtube.com/watch?v=Riut374Tdrk Another track, titled "
Kiss
," has a more romantic atmosphere that works well with the easy-going bossa nova melody and vocal's velvety voice. Its stimulating lyrics make you reminisce about the moment right before your first kiss, and the addition of the female vocal towards the latter half of the song makes the overall track feel like a luxurious BGM to a classic black and white film that would include the sultry line, "
I want to kiss you, kiss you, kiss you
."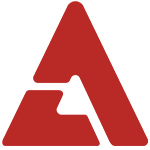 After a few months of promoting their debut single through performances in various local gigs, the trio finally unveiled their first full album, titled "
With
", on November 25th of 2010. The album consists of 13 of their finest tracks, which includes the three tracks from their debut single and features several well-known names in the indie industry, such as
3rd Coast, Go Hyun Wook
, and
J.ae.
The album has a substantial amount of musical flexibility in that it covers an exceptionally diverse range of music genres, thus allowing for a wider span of listeners. "With" spiraled upwards in success within just days of release - currently, the album has a steady hold of the  #1 spot on the
Melon Indie Music Charts
after merely two weeks. Standing Egg decided on two title tracks for their first album,
"Heartbreaking Words"
(two versions: one sung by Clover, one by Go Hyun Wook) and
"Breakup For You, Not Yet For Me"
, sung by
Han So Yeon
of 3rd Coast. Both tracks carry simple yet elegant melodies, each added with a touch of alluring charms that take your breath away in an instant.
<"Breakup For You, Not Yet For Me">
http://www.youtube.com/watch?v=zlEdKi8MYBs Like the title states, "Breakup For You, Not Yet For Me" is a sad love song about a girl who cannot accept the end of her relationship with her boyfriend, and it expresses the agonizing pains of attempting to persuade her boyfriend to take back his word. 3rd Coast's
Han So Hyun
conveys this heartbreaking situation perfectly; her smooth, yet slightly husky voice creates a soothing R&B feel, complementing well with the unique melody produced by the paired harmonization of the classic guitar and piano.
<"Hide and Seek">
http://www.youtube.com/watch?v=mfBPd6a75Zk Another track from their album we fell in love with was "
Hide and Seek
." In contrast to the sorrowful vibes felt from the album's two title tracks, "Hide and Seek" goes a whole new direction towards a fresh, snazzy jazz feel. The lyrics illustrate a story about a man who falls in love with a woman at first sight and makes attempts to entice her into his heart. What is most amazing about this track is that if you listen to the song carefully, the unique rhythm conveys exactly what the lyrics are intending - it literally makes you feel a sense of intrigue and curiosity, just like the woman in the lyrics.
<"First Christmas">
http://www.youtube.com/watch?v=1DTVVqt_008 We consider the song "
First Christmas
" a special treat for the upcoming holiday season, as it, albeit simple in sound, showcases a
4Men
quality akin to their hit track, "
Baby Baby
." Accompanied by only a piano, Egg 2's voice echoes in your ears as if you're the only person he's singing for, and it leaves you in a melancholic yet festive mood, perfect for the white snowfall scenery.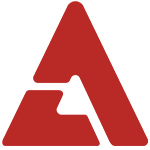 If you haven't noticed by now, Standing Egg begins at the grass-root level of music, piecing together every step of their music and success literally by hand. The trio is highly appreciative of any and every comment they get regarding their music, personally leaving messages of gratitude to every new follower on Twitter, and they are constantly updating their dear fans on their progress and thoughts. There's no middleman here, no media standing between you and their music. They're about as accessible as they can get, with nothing but raw talent and beautiful music to offer. Their simplicity goes miles longer than some of the tracks touted as 'hits' in the mainstream industry lately, and it is that simple appreciation for music that acts as the driving force behind their sound, much like what the trio claims as their inspiration:
"We're a producing team creating music that is pure and easy to listen to. In an age where fancy and impressive sounds are overflowing, creating music only of the best quality with honest and genuine emotions is as difficult as getting a small, round egg to stand on its own. Still, it is something we must do, so we are putting ourselves up to the challenge, as this task is just as precious as dreaming and realizing that dream. How about everybody start a personal <Standing Egg> project of their own?"
- Make sure to check out Standing Egg's sites for updates! - Standing Egg's Official Site - Egg 1's Twitter - Egg 2's Twtter - Facebook Page - YouTube Channel
Standing Egg has uploaded their entire full album onto their YouTube channel for you! If you enjoy it, please remember to purchase it!
- MySpace Page <
"Kiss" Live Performance>
http://www.youtube.com/watch?v=afDCcKDqFRg - Written by
VITALWARNING
&
VITALSIGN
.