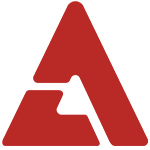 Nine Muses' new member Mun Hyuna (23) had her first performance with the group yesterday on 'M! Countdown'. On October 14th, Nine Muses returned to the music scene with their follow-up track, "Ladies." Although it was Hyuna's first performance, her impressive dance abilities stimulated viewer interest. After the broadcast, her name quickly appeared on mulitple portal site search rankings. Nine Muses' management, Star Empire, stated,
"Like the other model-idols of the Nine Muses - who have an average height of 172cm (5'8") - Hyuna is tall and has a charming appearance. In 2007, she placed in the SBS 'Supermodel Asia Pacific  Competition', debuting shortly afterwards...  She is a talented singer who was active as a guest vocalist for House Rulez, and actively trained until she joined Nine Muses... Please anticipate Nine Muses' new energy with Hyuna's addition to the team."
Netizens who watched their follow-up performance said,
"It seems that they practiced a lot. I like the live, song, concept, all of it
." and "
The feeling was like an upgrade of their debut stage. I wish they would be active for a long time and continue to show themselves in a positive light
." Source: Sport's Chosun Photo: Star Empire