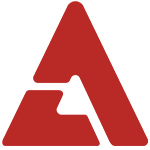 It was revealed today that Big Bang's Taeyang will be focusing on Big Bang promotions after his solo concert. His solo activities will also come to an end. Last year, he revealed "Where U At", and then promoted "Wedding Dress" right after. Then months later, he came back with "I Need A Girl", and impressed his fans with "I'll Be There." On September 18th, he will perform on "Music Core", and that will be his last music program stage. After that, he's going to concentrate on his solo concerts which will be held on September 25th and 26th. He will be performing things there that his fans haven't had a chance to see live. YG said,
"This concert will reach a higher level than his first solo concert in 2008. The one on the 25th is for all ages, and the one on the 26th is for people older than the age of 18. After his concerts end, he will return to Big Bang and work hard on their upcoming Korean album."
It's sad to see Taeyang go, but at least this means Big Bang will be coming back sooner.