Girl group SNSD's "kid leader" Taeyeon, has officially said her final goodbye as a DJ after two long years.
On the 25th of April, MBC Chin Chin Radio had their last broadcast with Taeyeon as the DJ. Taeyeon's last broadcast however, was a very special one because of the many warm encouragements she had received from various stars.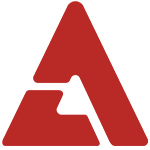 The SNSD leader had special guests like comedian Jung Juri and singer Maybe, who gave her words of support. Bae Chul Su who broadcasted his MBC FM4U right before Chin Chin also encouraged the singer. Of course, fellow group SNSD came to visit Taeyeon as well. Fans even compiled their own voices singing SNSD's I Want To Dream With You Forever.
From these warm gestures, the kid leader could not help but shed tears.
Also, actor Kang Dong Won, a famous Korean actor whom Taeyeon chose as her ideal type, left a recorded message for her.
Kang Dong Won said,
"I am sending out my last greeting because this is your last broadcast. Taeyeon, you have worked so hard for the past two years. Please do well on your last broadcast. Even though it will be an emotional experience, please do not be too sad. I will be rooting for you too."
Although this may be the last time we hear Taeyeon on the airwaves, hopefully the funny, dorky, and lovable DJ that we all know will do well in future activities and maybe someday return again.