DJ Koo, a former member of Clon, has admitted a rather shocking scandal that had circulated over Asia in the past. It is now official - DJ Koo has once dated the internationally popular Taiwanese star, Barbie Hsu (徐熙媛)! The actress is well-known for her role as Shan Cai - equivalent of Geum Jan Di - in Meteor Garden, a Taiwanese adaptation of Hana Yori Dango, aka Boys Before Flower that swept Asia in 2001. On MBC Radio Star, DJ Koo appeared as the show's weekly guest alongside his fellow Clon member, Kang Won Rae. When the man was given an unexpected question regarding a rumor of his past relationship with Barbie Hsu. To surprise, his answer was a definite yes. He replied,
"Barbie Hsu (pronounced as Seo Hee Won in Korean) fell in love with me at a concert in which I had a strip performance. We then dated for about a year. As our token of love, Barbie decided to draw a tattoo of my last name, Koo. But she accidentally put 九 (meaning nine in Chinese, pronounced as koo in Korean) instead."
Barbie and Ken Koo. Sounds pretty catchy for a celebrity couple name.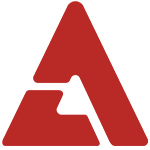 Clon's Hit from 1997 - Bing Bing Bing: source: MaxMovie