Variety
SECRET'S Ji Eun once again picks Kim Soo Hyun as her ideal man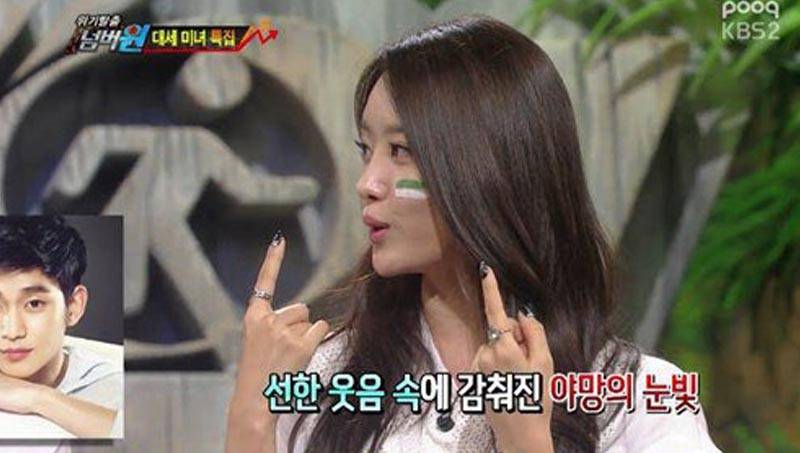 SECRET's Ji Eun appeared on KBS 2TV's 'Escape Crisis No. 1' as a guest and caught ears of the audience from the get go as she mentioned her ideal man during the opening segment.
During the opening, Kim Jong Kook asked, "Who's your ideal type?" Song Ji Eun stated, "Kim Soo Hyun. For a while now, when I see Kim Soo Hyun, I see ambition in his eyes. That's why I like him." As fans may already know, Ji Eun previously mentioned Kim Soo Hyun in the past as well, so it seems her admiration for him as not wavered since then.
SEE ALSO: [MVP OP-ED] Plastic surgery: unnecessarily vain or purely beneficial?
Hearing this, comedian Jung Tae Ho attempted to put on an ambition-filled eyes look, but Kim Jong Kook joked, "That's not ambition ['yah-mahng']. That's night blindness ['yah-meng']," making everyone laugh.
With his good looks, acting skills, and singing to boot, it's no wonder Kim Soo Hyun ranks at the top of many females' ideal type list!
Get the best of AKP in your inbox
DON'T MISS
Comments
There are 35 comments
Login With...