Pictorials
Special Features
Behind the Music: Psy Oppa is Gangnam Style?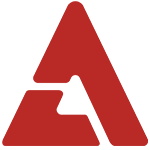 Psy's "Gangnam Style" music video is going viral on the internet, even being featured on popular social media sites such as Gawker and Reddit which focuses on some of the best content on the web.

Having watched it a number of times, we know that Oppa is "Gangnam Style", but what exactly does that mean?

Gangnam is a very affluent part of the city of Seoul, located south of the Han River. In fact, 'Gangnam' translates into 'South of the River', and it also happens to be where the offices of S.M. Entertaniment and JYP Entertainment are located.

This region of Seoul has been compared to Beverly Hills in California and New York City's trendy Midtown, as Gangnam boasts plenty of high end shopping, dining, and entertainment to keep both tourists and the locals busy.

Once mostly farmland, Gangnam underwent massive changes during the 1960's as the area north of the Han River began to develop. People quickly started migrating to Gangnam, where farmland was quickly turned into a bustling city.

There's some debate as to whether the 'horse dance' in "Gangnam Style" is a reference to the city's past agricultural history, or if it's a means to show just how wealthy the people of Gangnam are now. With the steep prices on land in Korea, only the very rich can afford to own and take care of horses.

In 'Gangnam Style', Psy tries to win his ideal woman, who is "warm and human during the day, a classy girl who understands the freedom of having a cup of coffee. A girl whose heart grows hotter as the night approaches, a girl with that kind of twist... A girl who looks quiet but knows how and when to party, a girl who lets her hair down when she feels it is the right time. A girl who covers up but is more sexy than a girl who bares it all, a sensual girl like that."

Psy tries to convince her to fall for him, by saying that he, too, is warm during the day, but gets 'hotter' (later, "goes completely crazy") at night, a guy that seems calm, but parties when it's time to do so. He then tries to explain that he's a smart and exciting guy who "one-shots his coffee before it even cools down," and who has "bulging ideas rather than muscles."

Basically, the 'Gangnam-Style Oppa' is trying to convince you that he's rich, fun to be around, and interesting to talk to. Evidenced by the music video, he has definitely accomplished that.

___



[Reference: Kimchi AZ]
Get the best of AKP in your inbox
DON'T MISS
Comments
There are 0 comments
Login With...