Social Media
Wonder Girls throw inactive member Sunmi a birthday party!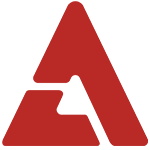 Some news about inactive Wonder Girls member Sunmi has surfaced.

On June 17th, Wonder Girls' Yenny uploaded a picture of Sunmi's birthday party via Twitter. "Kekeke thrown polaroids," she tweeted, as the picture features a cluster of seven polaroid images.

Although the polaroid images are small and tilted sideways, the smiling figure with the long, dark straight hair within the top two pictures seems to be Sunmi. The inactive Wonder Girls member is evidently celebrating her birthday as she has a cake placed before her and is shown with her two hands clasped together in a praying gesture. It seems that Sunmi has spent her birthday merrily with the five other Wonder Girls, including Lim. As Sunmi's birthday was May 2nd, the Wonder Girls have either thrown her a belated birthday party, or have belatedly uploaded the pictures.

Fans who saw the pictures replied, "It's nice to see the six-membered Wonder Girls," "Although I would like the [pictures] to be bigger and clearer, it's nice [to see them] anyway," and "Even though I miss Sunmi, she seems to be doing well."

In other news, back in January, it was announced that Sunmi is still steadily and constantly training with JYP Entertainment.

Source: Yenny's target="_blank"Twitter
Tip: Amara Luna
Tags
Get the best of AKP in your inbox
DON'T MISS
Comments
There are 0 comments
Login With...