Movies
K-Pop's 1st generation idols: Where are they now?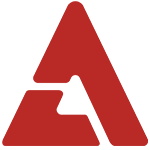 After g.o.d's Kim Tae Woo made the announcement that he was getting married, Korea experienced a sudden surge of interest in the current whereabouts of the 1990's idol stars. Responding to the interest, Y-STAR has announced that they will broadcast a special program reporting on the activities of 1st generation idols, 10+ years after they drove fans wild and played to sold-out shows. The special will be divided into three different corners: marriage, transformation, and scandals. It will cover stories like Baby VOX's Kim EZ becoming a mother to a baby boy; Sechs Kies leader Eun Ji Won, who married his first love; and S.E.S member Eugene who met her current husband Ki Tae Young on the set of their drama, 'Creating Destiny'. Aside from idol members getting married, there are idol group members who are now working as actors and actresses. g.o.d's Yoon Kye Sang made his big screen debut with 'Ballet School', and recently took up a role in the hit drama series, 'The Greatest Love'. There are also artists like Baby VOX's Yoon Eun Hye and Fin.K.L's Sung Yuri, who were criticized in the past for their acting abilities, but are now working as successful actresses. Meanwhile, Fin.K.L's Ock Ju Hyun as well as S.E.S's Bada have successfully turned into musical stars. But not all idols have been so successful. Sechs Kies' Lee Jae Jin was charged with a DUI recently, while fellow member Kang Sung Hoon and NRG leader Lee Sung Jin have both come under suspicions of fraud. Old-school K-pop fans will be able to catch up with their favorite stars of the '90s through Y-STAR's 'Star News' on November 19th. Source & Image: TVReport via Nate
Tags
Get the best of AKP in your inbox
DON'T MISS
Comments
There are 0 comments
Login With...