Interviews
A Pink members face stress due to their final exams
The time of suffering has come for idol group members, as it is now every school's final exam period in Korea. Many of the active girl group members now are high school students, and there used to be some leniency to students with a celebrity status, but things are different now. Excusing a student merely for their celebrity status has been reduced significantly due to recent backlash and criticisms, and it has also been a long while since they stopped letting students take all their tests in one day. Students must now attend school every day and take their tests, especially since the public is keeping a watchful eye. --- Aside from A Pink's leader, Chorong, the remaining six members are students. Even though they are busy promoting their new follow-up single, most of the members can be seen walking around with a book in one hand. Also, their dorm has reference books lying around everywhere, and older, studious members can be seen busily teaching math to their younger members. Member Na Eun, who attends a contemporary arts high school, was able to complete her exams early compared to her other members because she took practical exams. Na Eun recently stated during an interview, "In our waiting room, in our dorm, whenever I had time, I prepared for my tests."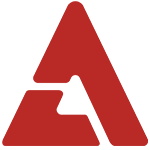 Possibly due to her lack of sleep, Na Eun continued to say with her eyes half closed, "After our debut, there wasn't enough time to practice everything for our follow up promotions and study at the same time. Honestly, I was scared because I didn't get to study that much. This made me think that I really had to study.  I asked my parents for reference books and now I am studying in our dorm. It was really difficult but once I made up my mind to do well, I was able to push through it." The group's maknae and middle school student, Ha Young, is receiving much help from her older members, particularly in math.  Ha Young said, "There are a lot of members that like math so when I don't know a problem I'll always ask". Recently, Ha Young was gifted a set of reference books with the writing "work hard and become an admirable person" from an older uncle fan. ---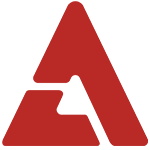 A Pink isn't the only group stressing out because of school. Whenever final exams come around, management officials that foster groups let out a deep sigh because it isn't easy to organize their schedules, and during this time, school has to be their priority. One management official stated, "Even about 5-6 years ago it seemed that they were more lenient to celebrities, but it isn't like that at all anymore. In life, academics are a very important aspect as well. There are some broadcasts that we are disappointed in having to miss out on, but we are trying very hard to make school a priority." Source + Photos: Newsen via Nate
Tags
Get the best of AKP in your inbox
DON'T MISS
Comments
There are 0 comments
Login With...