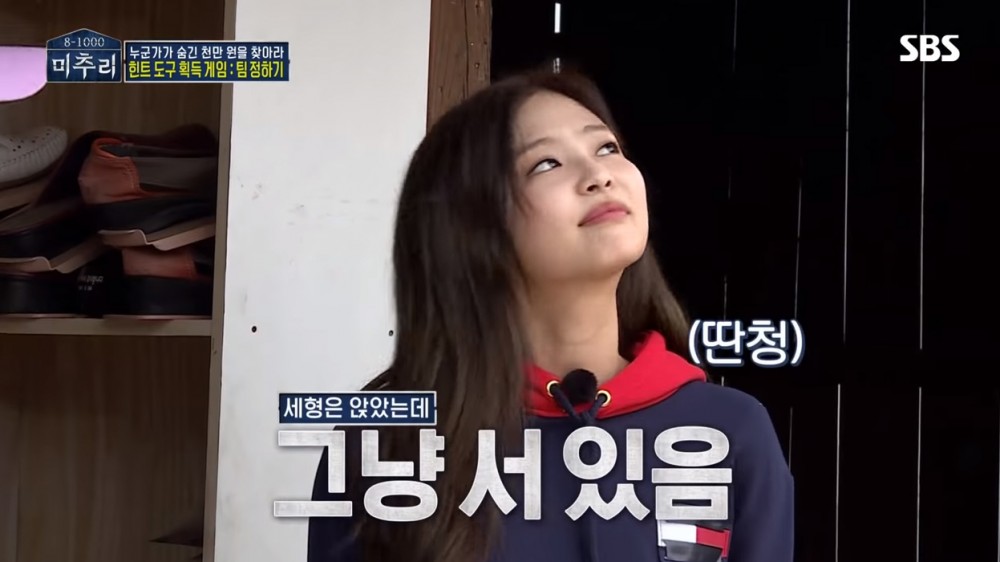 Black Pink's Jennie struggled with some questions on SBS' 'Village Survival 8-1000.'

On the December 14 episode, the members had to answer a few questions to determine their teams. The first question asked, "Is there a celebrity that fits your ideal type perfectly?" Jang Do Yeon, Yang Se Hyung, and Kang Ki Young answered "Yes."
They described their ideal type. Meanwhile, Jennie remained absolutely silent. The next question asked, "Have you ever been on a blind date with a celebrity?" Jennie yelled out, "What is this?" and said, "The boss monitors everything. I'll be receiving a message from him if I answer 'yes' here."
When asked what Yang Hyun Suk will say in the message, Jennie revealed, "(He will say) You will die."