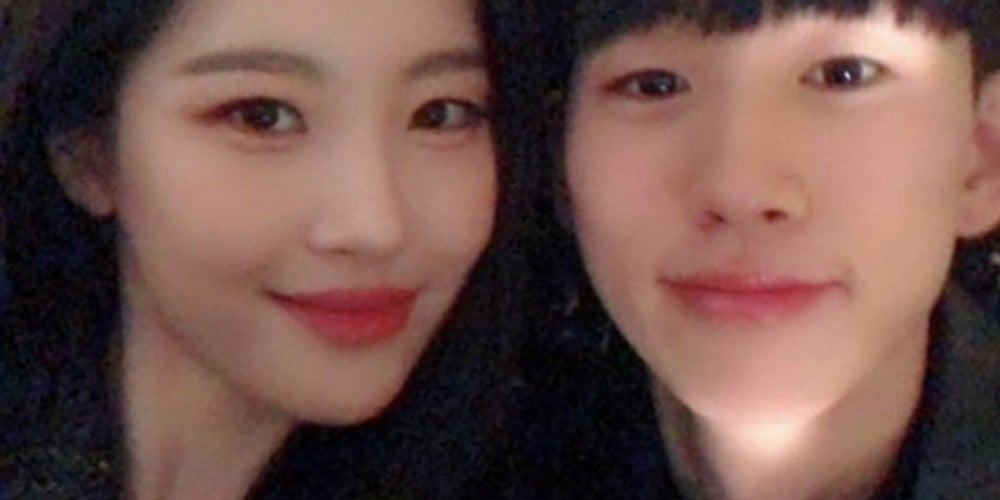 Sunmi shared a cute selfie.
On December 13, Sunmi posted a selfie taken with her younger brother Lee Seung Dong via Instagram. The siblings flash an adorable smile at the camera. To the cut, Sunmi captioned, "Our family members all have big lips."
Fans reacted with comments stating, "Omg your brother needs to debut," "Soooo cute," "Adorable even though the quality sucks lol."